New Fabrics Keep Arriving
All A Twitter by Kari Carr is a colorful digitally printed collection filled with beautiful birds and charming coordinating prints from Hoffman Fabrics. The coordinating prints come in a fat quarter printed panel, which gives you eight different fabrics in just a 2 yard cut!

Check out these fabulous quilts for this fabric line. Mabel is busy kitting them up,
so let us know if you would like us to hold one for you.
---
---
A Limited Number of Kits will be Available for
This Fabulous Kim Diehl Quilt
Featuring her Fiddlesticks and Fancies Fabric!
Mabel is cutting as fast as she can, reserve yours today.
---

Getting to Know Hue BOM Participants
Backing Special
Extended
Remember you get 10% OFF your Backing Fabric if you buy it before 12/22/2017.
Pick it up with your next block or call the shop if you want it shipped with your next mailing.
It's 60" Wide and you need 6 Yards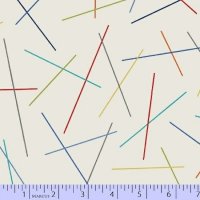 ---
Guess Who's Coming to Visit Soon?
Merle & Earl
Of Course!
Stay Tuned for All the Details
They are Known to Bring Lots of Savings
And Wonderful Christmas Gift Ideas
---

Are You Ready for The
Watch for the Special Emails with all the Details
"Rush" for the Sewrority Begins in January
---
Please Keep In Mind The Following Holiday Hours for M&E
Thanksgiving - Closed: November 23-24-25-26-27
Christmas - Closed: December 23-24-25-26-27-28-29-30
New Years - Closed: January 1-2
Click HERE for the Calendar
Please Keep In Mind We Are Always Closed Sundays & Monday
---
As always thanks goes out to our
wonderful customers & quilting friends.
Quilting Blessings,
Mabel & Ethel
Remember: You can always shop online with M&E - Click HERE