New!
Grunge Hits the Spot Layer Cakes

Orianna Fabric
These beautiful black and white prints add a pop of drama to any project. Use them as is to make a strong statement, or pair them with a soft turquoise for a trending look. Try adding chartreuse for a contemporary flair, or magenta for a powerful combination. Use your own imagination — we're sure you'll find the possibilities endless!


---
ME Flower Garden Quilt
Kits Available

---

New Books This Week



Plus Don't Forget:
The Cake Mix Quilt Book Vol. 1
Coming Out in Mid September

Still Time to Pre-Order* Yours from M&E and Save 15%

*Pre-Order now until August 31st to save 15%
---

Primitive Gathering Needles
Available at M&E
Basting ~ Binding ~ Big Stitch Quilting ~ #22 and #24 Chenille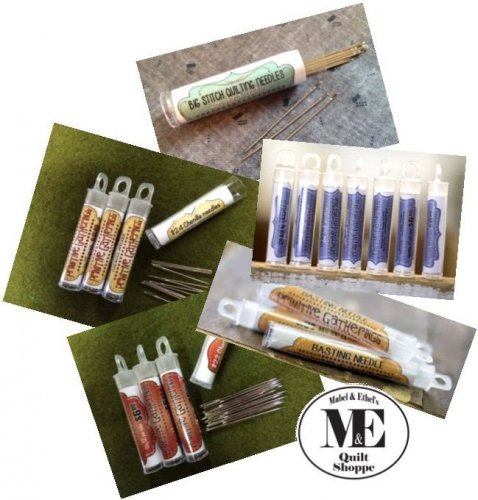 ---

Still Time to Sign-up For
Getting to Know Hue
Block of the Month
Deadline is: 08-31-17

Three Background Colors to Choose From:
Light ~ Medium ~ Dark



Three Different Center Choices
Lone Star ~ Improve Star ~ Strippy Star



Call and Sign-Up Today!


---

As always thanks goes out to our
wonderful customers & quilting friends.

Quilting Blessings,
Mabel & Ethel



Remember: You can always shop online with M&E - Click HERE