Getting to Know Hue
Block of the Month
Starting in September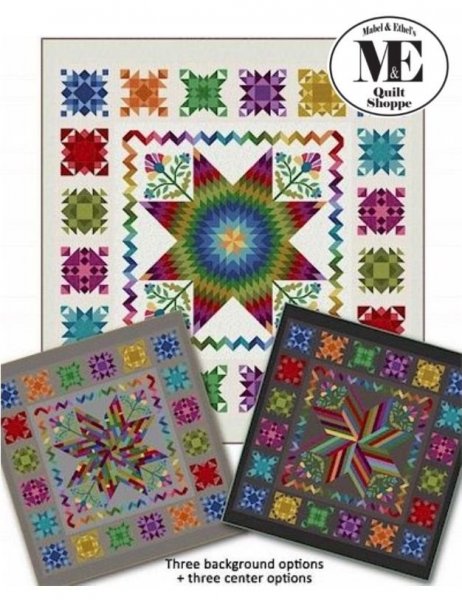 This gorgeous block of the month gives you sew many options:
Pick Your Background Color
Pick Your Center Design
Do Traditional Applique or use Laser Cut Shapes
Make It Truly Yours!

Stop in and see the beautiful sample of the quilt in our shoppe.

Call the Shoppe to Sign-up Today
Spots are Limited
And Remember - We ship our block of the months!

---
New Funky Fun Fabric Has Arrived

This fabric works great with solids of all colors!
---
New Fabrics Have Been Added to the Sale Crib
---
Exciting News
We Know it is Over a Year Away
But Mark Your Calendars!
Rebekah L. Smith


will be at M&E teaching her beautiful Wool Applique
Project and Classes are Yet to be Determined
October 16-20, 2018


Until then stop in for her new book!


---
New Wine Glasses Have Arrived
We Love the Sayings On Them!
---
As always thanks goes out to our
wonderful customers & quilting friends.
Quilting Blessings,
Mabel & Ethel
Remember: You can always shop online with M&E - Click HERE