Attention Sewrority Class of 2016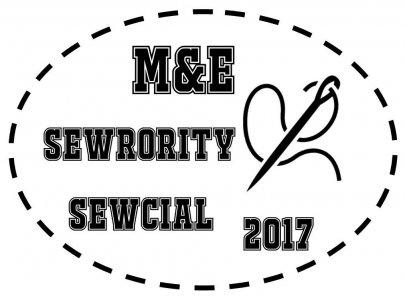 Thursday, January 26, 2017


6pm to 8pm




Come celebrate with M&E!



2016 Sewrority Gift Certificate
Winners will be Announced
Who will win the $100.00 / $50.00 / $25.00?
Other Prizes and Fun!



Appetizers and Treats will be Served




Special Deals just for that Night

!

Information for the 2017 Sewrority
Even More Fabric Deals and Discounts
Are Planned for this Year!



Any new pledges are welcomed




to come with you that night.





Sign-up for the




2017 M&E Sewrority




will begin at the Sewcial.




Sign-up will continue throughout February with the
2017 Sewrority Specials beginning in March.

You don't need to RSVP to attend,
but if you think you will be coming give us a call and let us know. Just so we can plan our treats for the evening.
Hope to see you at the Sewcial!